Coups, DRC-Rwanda Conflict Dominate Francophonie Summit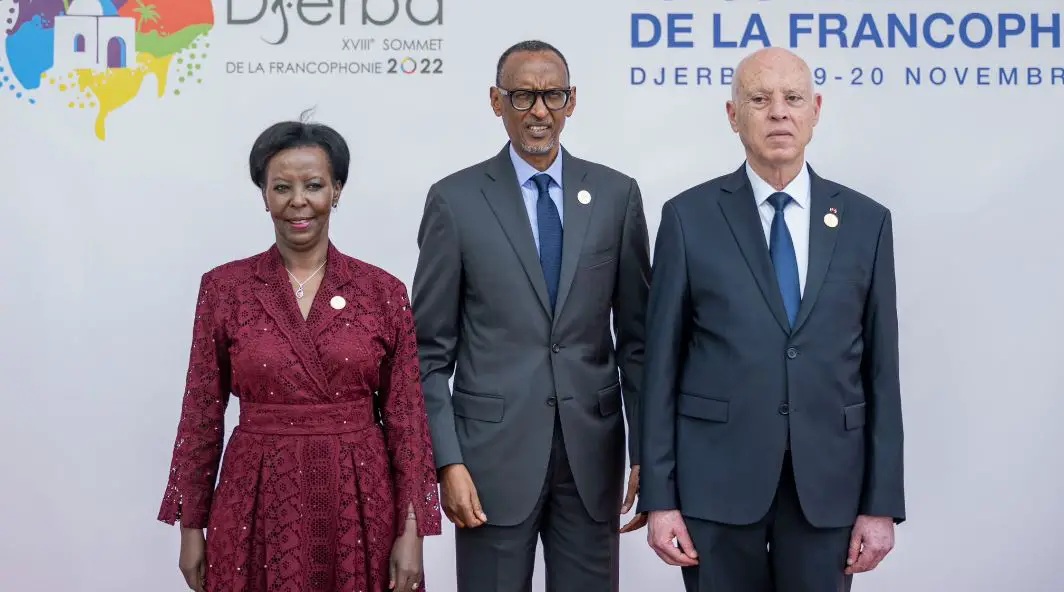 Leaders of Francophonie member countries are gathered in Djerba, Tunisia attending the 18th edition of the La Francophonie Summit November 18-20.
Normally held every two years, the meeting was postponed in 2020 due to the Covid-19 pandemic.
At the heart of discussions at this summit, member state leaders and their delegations are discussing Technology and Development but the most dominant include the disturbing coups in Franco Africa and the DRC-Rwanda conflict.
President Paul Kagame of Rwanda joined around 30 heads of state and government, including French and Senegalese presidents Emmanuel Macron and Macky Sall, along with Canadian Prime Minister Justin Trudeau, attended the summit on the Tunisian resort island of Djerba. In total, 89 delegations are present, seven international organizations.
Louise Mishikiwabo the head of the International Organisation of La Francophonie (IOF) said, "The IOF must remain a link that can be used to prevent tensions from degenerating into conflicts."
Mushikiwabo said the bloc today is "more pertinent than ever", adding that promoting "peace, democracy and human rights" is also part of the OIF's mission.
Saturday's meetings came as international calls mounted for rebels to lay down their arms in the eastern Democratic Republic of Congo, where a lull was reported on the front lines after several days of intense fighting.
President Kais Saied the host of this summit said he wanted the conference to bring "tangible and effective" solutions to global problems.
President Kais Saied, more than a year ago came to power in a coup.
"It's up to us to dream of a better world for all of humanity, and of universal development based on justice and freedom," he said.
However, Samira Chaouachi of the National Salvation Front, an alliance of anti-Saied political groups, told journalists it was "regrettable that Tunisia is hosting delegates at the Francophonie summit while its own institutions lack legitimacy."
Meanwhile, this organisation founded in 1970 and with 88 members is celebrating the belated 50th birthday.