Butembo City Paralysed As Mai-Mai Militia Attack DRC Army Posts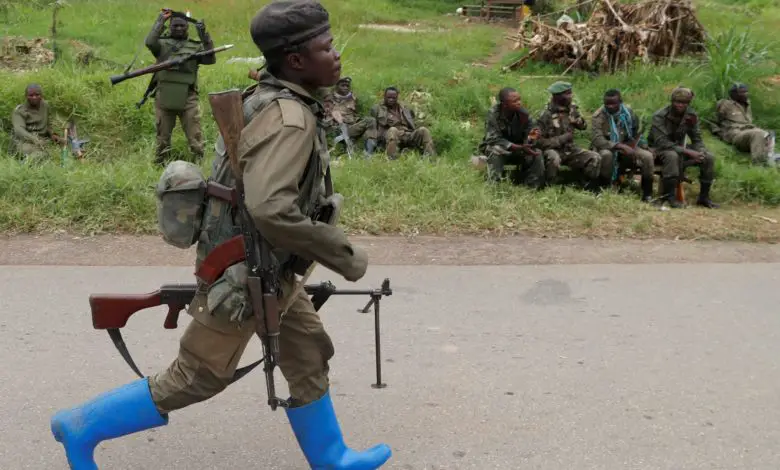 Schools, businesses and public offices including various activities in Butembo City all closed after Mai-Mai militia fighters raided positions of government forces in fierce gun battle.
Mai-Mai militia attacked FARDC positions at Mihake, in the commune of Bulengera on Sunday night all through to Monday.
According to the civil society in the area commonly known as Force Vive de Butembo, one FARDC soldier was killed in the heavy gun shootout.
Pastor Mathe Saanane the president of Force Vive de Butembo said that the security situation is deteriorating in the city of Butembo. This is characterized by repetitive attacks by Maimai militiamen against FARDC positions.
"Since the night of Sunday until today the situation has been tense causing paralysis of many activities such as closure of schools in the northern part of the city and socio-economic activities,"said Pastor Mathe Saanane.
DRC's Eastern region hosts about 100 armed groups both local and foreign.
A Ugandan rebel group the Allied Democratic Front linked to an international jihadist group carried out violent attacks in Kituma, a town located in Buliki, Ruwenzori sector, Beni territory (North Kivu).
According to reports, the ADF rebels emerged from Virunga National Park around 12 noon local time on Sunday and attacked the civilian populations in their fields.
"The insurgents attacked at around 10 p.m. targeting the military position. A mother who wanted to run away was shot by the rebels. The bullet hit her baby, who died on the spot and the mother was taken to hospital," said Maloba Mabruki the coordinator of the new Congolese civil society in the Rwenzori sector.
The East African Community bloc to which DRC also got admited as member, has deployed a regional force in Eastern Congo to impose peace there.
Kenya President William Ruto arrived in Kinshasa on Monday for a one-on-one with his Congolese counterpart Felix Tshisekedi.
"The Regional and African Force being deployed in eastern DRC has a mandate to impose peace on recalcitrant armed groups," he said.
He said, the Community of East African States (EAC) decided to create a regional force to try to bring peace to eastern DRC.